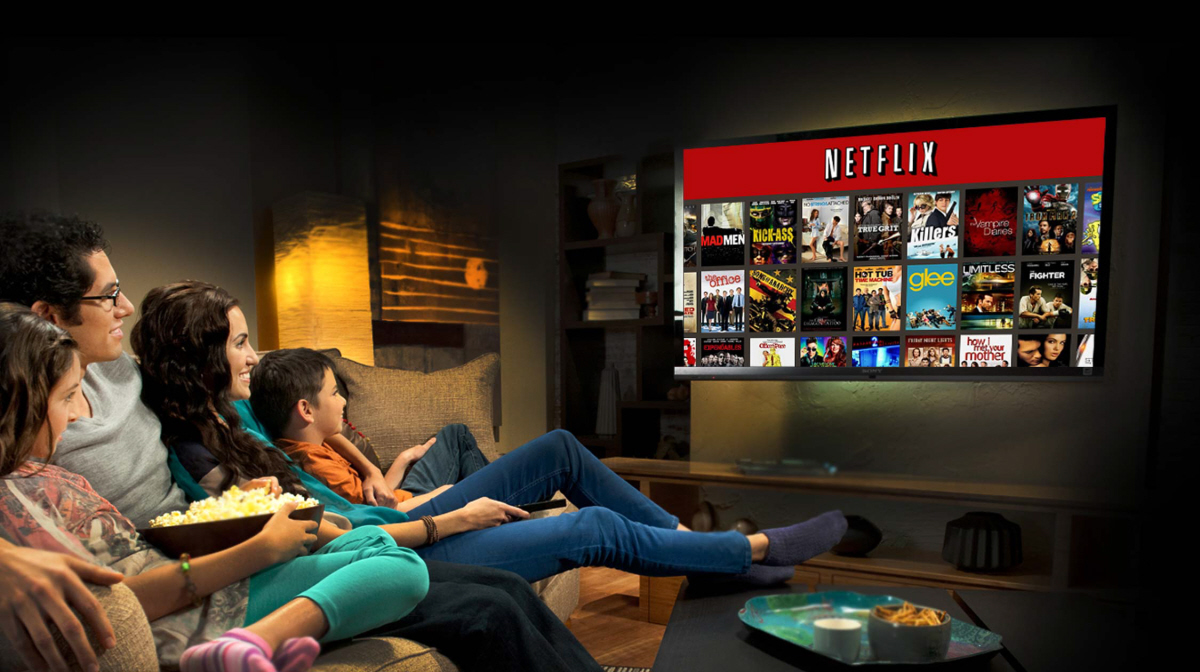 Met Netflix kun je snel en gemakkelijk films en series bekijken via je smartphone, tablet of computer. Vanaf €7,99 per maand kun je gebruik maken van deze videodienst.
Netflix is afkomstig uit Amerika. Sinds vorig jaar is de videodienst uitgerold naar andere landen waaronder Nederland en België. Hierdoor kunnen we Netflix nu ook gebruiken in Nederland. Met een breed aanbod aan films en Netflix series heeft Netflix voor ieder wat wils. De videotheek van Netflix wordt wekelijks aangevuld met nieuwe films en series.
Wat is Netflix? Netflix abonnementen..
Netflix heeft verschillende abonnementen. De prijs van deze abonnementen wordt vastgesteld op basis van het aantal gebruikers en de gewenste kwaliteit van de films en series.
| | | |
| --- | --- | --- |
| Netflix SD abonnement | Netflix HD abonnement | Netflix HD+ abonnement |
| Max. 1 gebruiker | Max. 2 gebruikers | Max. 4 gebruikers |
| SD kwaliteit | HD kwaliteit | HD kwaliteit |
| €7,99 | €8,99 | €11,99 |
Netflix gratis uitproberen
Mensen die twijfelen of ze een Netflix-abonnement willen afsluiten kunnen Netflix 1 maand gratis uitproberen. In deze maand kan je alles met Netflix doen wat je wilt. Het abonnement wordt echter wel stilzwijgend verlengd als je jouw proefabonnement niet opzegt. Let hier dus goed op als je gebruikmaakt van de proefperiode op Netflix.
Netflix gebruiken
Je kunt Netflix op de computer, smartphone, tablet en TV gebruiken. Voor Android en iOS mobiele apparaten heeft Netflix een aparte app ontwikkeld die je kunt downloaden in de bijbehorende app store. Hierdoor kun je optimaal gebruikmaken van Netflix op ieder gewenst moment. Hiernaast heb je ook de mogelijkheid om Netflix te gebruiken op je tv. Dit kan i.c.m. een Apple TV of Playstation (model 3 en 4).
Netflix opzeggen
Als je geen films of series meer kijkt op Netflix, kan je overwegen om Netflix abonnement op te zeggen. Hierdoor beëindig je jouw Netflix-abonnement en wordt de automatische incasso gestopt. Wil je meer weten over Netflix opzeggen? Klik dan op de onderstaande knop.
Netflix opzeggen
Tip: zorg ervoor dat je jouw Netflix-abonnement op tijd hebt opgezegd! Anders loop je het risico dat Netflix het geld voor de volgende maand incasseert van je bankrekening.